To date, China occupies more than 20,000 square kilometer of Gilgit-Baltistan covering Shaksgam, Raskam and Aghil valleys.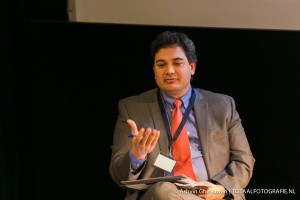 Chinese nationals are once again in the newspapers of Gilgit-Baltistan, this time for smuggling heavy precious metals and gems out of the region.
Similar reports also appeared last year when they tried to smuggle uranium, gold and copper from Gilgit-Baltistan. The Chinese model of mineral exploration fails to support Gilgit-Baltistan's economy since the corporations do not provide jobs to the locals and deny a share in the revenue to the resource-owners.
To make the situation worse, the Pakistani regime has placed a ten-year ban on local businesses involved in gem extraction and trade. Undue concessions to the international corporations and ban on the locals affect the economic well-being of tens of thousands of people.
Pakistani regimes are notoriously famous for bending over backwards to facilitate China's involvement in Gilgit-Baltistan.
In 1963, Pakistan handed over 5,800 square kilometers of the territory of Gilgit-Baltistan to China without the consent of the local people. Authorities even threatened the ruler of Hunza, who claimed the valleys up to the Aghil Pass, of imprisonment and torture for objecting to such a deal. China currently occupies more than 20,000 square kilometer of Gilgit-Baltistan covering Shaksgam, Raskam and Aghil valleys.
The Communist Party of China might find it interesting that the Chinese official maps of 1917, 1919 and 1933 recognize the border of Jammu & Kashmir at the Kunlun mountain range. An earlier map of Xinjiang compiled in 1762 at the orders of the Chinese Emperor Chien Lung also acknowledged the southern border of Xinjiang at Kunlun. This comfortably places Shaksgam, Raskam and Aghil valleys within Gilgit-Baltistan.
The majority of the geographical entities in both the Aghil and Shaksgam valleys possess Balti nomenclature demonstrating an ancient socio-economic and political interlinks of these valleys with Baltistan.
For instance, the passes are called Sarpo Lago (yellow top of the pass), Drenmang La (abundant with bears), Shingshol La (pass where tree density is thinning) and Sagang La (pass with earth and ice).
The mountains are named Skyang Kangri (wild donkey), Kyagar Kangri (grey and white) and Skamri (dry rock), while the valleys are Shaksgam (dried up heap of pebbles), Aghil Ldepsang (plain), Marpo Lungpa (red), Salungma (earthen), Khapulung (gateway valley), Kharkhor Lungma (castle surrounding) and Skam Lungpa (dry).
The famous camping grounds include Moni Brangsa (residence of musicians), Balti Brangsa (Balti residence) and Balti Pulo (dwellings of the Baltis).
According to the local historians, the Raja of Shigar established a polo-ground south of the Shaksgam valley in the 5th Century AD. The ground, called Muztaghi Shagaran, the polo-ground of ice-peak, attracted fanfare with players and musicians when the autumn harvest festival was celebrated.
The musicians who accompanied the royal entourage established camps at Moni Brangsa, the residence of the musicians, near the lower reaches of the Sarpo Lago River. It was at this shagaran that the rulers of Shigar and Hotan played polo matches on yearly basis and reviewed their diplomatic relations.
The occupation of these valleys came in the wake of Pakistan and China forming a strategic alliance, which enabled both countries to counter their economic and political adversaries.
As part of the frontier settlement plan, both nations, represented by Pakistani Foreign Minister Zulfikar Ali Bhutto and Chinese Foreign Minister Chen Yi, signed a provisional agreement on March 2, 1963 in Beijing allowing China to occupy Shaksgam, Raskam, Shimshal and Aghil valleys of the disputed territory of Gilgit-Baltistan.
"the two parties agreed that after the settlement of the Kashmir dispute between Pakistan and India, the sovereign authority concerned will reopen negotiations with the government of the peoples' republic of China on the boundary, as described in Article II of the present agreement of Kashmir, so as to sign a boundary treaty to replace the present agreement."
India protested the matter with China, and registered its concerns with the United Nations. The Chinese authorities guaranteed India that it accepted Gilgit-Baltistan as a disputed territory and that the agreement was only provisional in nature and would be renegotiated once the dispute of Jammu & Kashmir was resolved.
Since then, China has built feeder roads eastward through Shaksgam linking Gilgit with Hotan, which is an important military headquarter situated at the cross-section of the Tibet-Xinjiang Highway and Hotan-Golmud Highway.
The Hotan-Golmud Highway links Xinjiang to Qinghai province and central China. It reduces the distance between Gilgit and Golmud to almost half, while bypassing the longer Urumuqi-Kashgar Highway.
Golmud is a strategically located booming city and functions as one of the largest goods transit point in western China. It is the strategic military headquarter of west China, the national petrochemical base, and home to rich oil wells and minerals.
Likewise, the feeder stretching along the southern rim of East Turkestan connects Gilgit with Aksai-chin and cuts the distance between both regions by more than 800 miles. China's ability to control the northern valleys of Gilgit-Baltistan has helped connect military and industrial complexes of North-Western Tibet to Pakistani and Persian ports.
Today, not just Shaksgam, Aghil and Raskam, but the entire Gilgit-Baltistan has been placed at China's disposal.
Reports in local newspapers have emerged of China leasing Gilgit-Baltistan for 50 years. It is because of China's influence that Pakistani authorities have to think twice before letting Western officials in Gilgit-Baltistan.
In the past, Gilgit-Baltistan politicians have been charged for sedition and local officials have been suspended from their jobs for entertaining US officials. This occurs despite millions in aid sent by the United States each year to Gilgit-Baltistan.
Now China is spending another US $18 billion to construct a 200 kilometer long tunnel in Gilgit-Baltistan which will help run rail service between Kashgar and Gwadar port in occupied Balochistan. The agreement was signed by Pakistani Prime Minister Nawaz Sharif, who has also agreed to establish China led industrial zones along the Karakoram Highway and laying fiber optic across the Karakoram Mountains.
Local politicians challenge such agreements and transfer of land to China because China and Pakistan do not have sovereign rights over Gilgit-Baltistan. They demand absolute autonomy and reinstatement of State Subject Rule to ensure socioeconomic security in Gilgit-Baltistan.
Birjees Tahir, the Federal Minister for Kashmir Affairs and Gilgit-Baltistan, stated that "Gilgit-Baltistan is a disputed area and a province like structure has been created only to improve local governance and decision making power. Gilgit-Baltistan cannot be merged with Pakistan until the resolution of Kashmir issue."
However the fact remains that local institutions have no right over decision making and implementing laws, and the Minister of Kashmir Affairs is an absolute authority, who governs Gilgit-Baltistan like a viceroy.
Locals claim that the Chinese-Pakistani alliance is gaining legitimacy at the cost of the rights and assets of the people of Gilgit-Baltistan. They believe that the UN granted Pakistan temporary control over Gilgit-Baltistan which was possible only after granting complete autonomy to its residents.
However, Pakistan has failed to keep its promises.
Islamabad is violating the United Nations Declaration on the Rights of Indigenous Peoples by ignoring the legal standards of free, informed and prior consent of the natives to initiate resource extraction and trade and industrial build up. Prime Minister Sharif denied Gilgit-Baltistan a representation during the preparation and execution of agreements with his Chinese counterpart in Beijing.
China's undue involvement in the disputed area of Gilgit-Baltistan complicates and prolongs the controversy over Kashmir with socioeconomic, cultural and political implications and enhanced vulnerability in an ecologically fragile area. If not understood, it will have irreparable military and strategic implications for all of South Asia.
Senge H. Sering is the President of Institute for Gilgit-Baltistan Studies and hails from a Tibetan speaking region called Baltistan (Baltiyul), which has been declared a disputed area between India and Pakistan by the United Nations. There are about 600,000 Balti people residing in India and Pakistan who profess Islam and speak archaic Tibetan. Read other articles by Senge.